FelixBike-The Bicycle Store (TREK STORE)
1) Shop trekbikes.com and find your new bike.
2) During checkout, choose FelixBike-The Bicycle Store (182 Ridgedale Avenue Florham Park, NJ 07932) as your Trek Local Retailer address.
3) Place your order! Your new bike will ship to our shop location in Florham Park. We'll assemble your bike and contact you to arrange for an in-store pickup.
Shop Online and Pickup Fully Assembled Bike
Montague M-E1 Full-size Folding EBike
-World's first full-size performance foldable e-bike.
-Revolutionary new e-bike designed for both urban riding and trekking.
-Can be stored in the closet, train, or car trunk, keeping it safe from theft and out of the elements.
Shop Now
Electra Cruiser 7-Speed
-Electra Cruiser 7D embodies the simplicity of the beach cruiser with enough additional gears to tackle some hills.
-Features our patented Flat Foot Technology® for amazing comfort and control.
-Cruise comfortably on the boardwalk or bike path with 26" RetroRunner tires.


Shop Now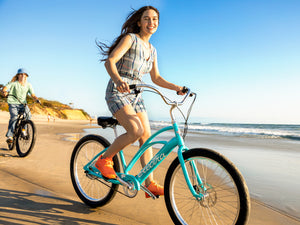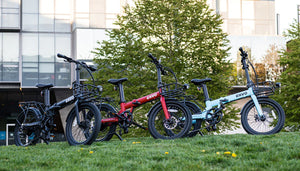 Corratec-Award Winning German Brand
Offering unique and technically innovative bicycles, fulfilling the highest quality standards, while pursuing  solely local bicycle shops as our sales channel in partnering and promoting the Corratec Brand.
Learn More